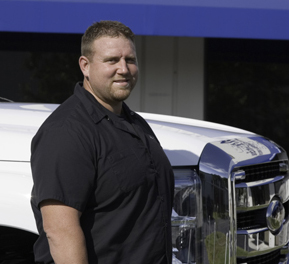 For the past 2 ½ years Focused Management Services has been a valued partner in my business.
I find their business knowledge and vast experience extremely helpful in developing and implementing the long range strategies for my business. They hold me accountable to hit all my monthly goals. My company has not just grown tremendously in revenue but more importantly, in profitability.
I am grateful for the association I have had with Focused Management Services and look forward to it continuing in the future.
Sean McCutcheon
President
Sean McCutcheon's Air Conditioning and Heating, Inc.
Sarasota, Florida
---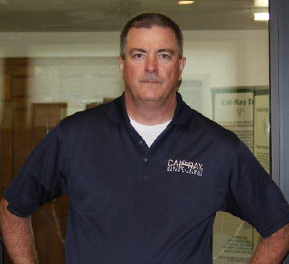 I am not afraid to ask for help. We had been struggling to keep our heads above water and at the same time I was trying to build a foundation for my company in order to become a serious competitor in the world of medical digital imaging.
I tried my hardest but I just could not make everything happen - there was no time unless I decided to move into the office and work around the clock.
We had always wanted to implement more formal operating processes and procedures. We knew we needed an organization structure with job task lists and performance measurements. We looked forward to expanding our sales department with an appropriate commission structure.
We knew our accounting department needed to operate in a more structured way; with improved financial reporting, better ways to manage company funds, inventory control procedures, create and follow a budget, have cash flow reports on a weekly basis and so much more.
There was no time; we grew too fast and did not have the expertise in house. Then along came Bonnie Seitzinger with a Focused Management approach. In just 8 weeks we were able to accomplish everything we wanted to but couldn't in the past 2 ½ years. With Bonnie's guidance, expertise and personal dedication, we were able to accomplish all these things and then some.
We now have a functioning HR department, sales and service processes and coordination, service management and more. Remarkable is the word for the professional coordinated restructuring which took place in our organization without any interruption of business or personnel.
After the restructuring, our business continued to grow. When our growth warranted it, we knew we had to obtain funding for capital purchases. Bonnie's knowledge of our business allowed her to write a Business Plan with us in a very short time period. As part of the plan, we have a three year financial forecast to live by and make happen.
A big thank you goes out to Focused Management Services for helping us achieve what we wanted to but did not have the time or resources to accomplish. I will be thankful for years to come for making the decision to bring Focused Management Services into my business.
Bonnie's time with us was an educational yet pleasurable experience. Her education, wisdom and ability to deal with the sometimes overwhelming dynamics of employee personalities allowed for a successful transition from a mom and pop to a fully operational corporate structure. I highly recommend Focused Management Services to any organization that has the dream and desire to succeed and needs to take the steps to build the structural groundwork to get you to the top.
John Snyder
President & CEO
Accurate Imaging, Inc.
Oshkosh, WI
---

My daughter Katherine and I are pleased to share our evaluation of the consultation services from Bonnie Seitzinger and Steve M.
We sought help at a local level many times for the organizational and financial issues that Bonnie and Steve tackled. In fact, we were told by others our systems and methods were fine. We were even encouraged to continue as we were doing. We knew that was not a good approach, but did not know how to get the advice we needed. We are fortunate to have found the Focused Management approach from Steve and Bonnie.
Also, on a very positive note we thoroughly enjoyed and were impressed by the professionalism and knowledge of the team. Their interaction with us and our staff were both informative and appropriate. Their evaluation of issues was astute and to the point. Their suggestions and implementation of organizational change and financial controls were presented in a helpful and supportive manner. The changes made to the accounting systems are and will continue to be invaluable tools in making management decisions in our company. We were impressed with their level of knowledge of real issues that affects leadership-level concerns in our company.
Steve and Bonnie helped us step back and take a look at our business from a different perspective and focus on key areas that needed improvement and growth. We now are a stronger company because of the services from this knowledgeable and very helpful team. I recommend Focused Management Services to any small business that truly knows they could grow their company with the assistance of small business growth experts.
Margaret McQuinn
Co-owner
Advantage Home and Community Care, Inc.
Asheville, NC
---

On behalf of everyone in our organization, I would like to thank Steve M. for everything we have accomplished and done over in the last 5-6 weeks.
I must be honest, I was skeptical at first about spending the money for consulting advice. After around the second day with Steve, I realized we had a made the best move of our life. I truly believe that this relationship will be the best investment that our organization will ever make. At this point I cannot imagine anything else out there I could have put my money towards that would have provided me a return anywhere close than the return Steve and his Focused Management approach has been able to provide this company.
We have learned more about our business in this short time than I had learned from it in a 10 year period. It still amazes us that Steve was able to come in here and do the things he has done for us. He has provided us with the tools and knowledge to track and manage our company in ways we could only have dreamed of before his arrival. We now have so many parameters set in place to manage cash, control our growth, make a profit, communicate with our team, have a true banking relationship with our bank, and so much more.
We are being left with great resources and programs that were put in place by Steve to allow us for the first time to really manage our company on a daily, monthly and yearly basis in the proper way. Prior to his arrival I thought we had everything in place he said we needed. But, after a few days we realized very quickly that the things we were using to manage our company were the very things that were affecting our company in a negative way. Steve is leaving us with spreadsheet tools that allow us to just plug in the data and it does all the work. He also spent as much time teaching us the tools and programs as he spent in creating them.
Steve is not only a wonderful consultant; he has also been a wonderful addition to our team. Steve changed our outlook on our business and has made us very motivated to continue the programs that are now in place. Steve will forever be a friend of mine and a friend of our company.
Duke Dixon
President
Mercy Regional of Oklahoma
---

I have known and worked with Bonnie Seitzinger of Focused Management Services over the last two years.
I am very familiar with her consulting abilities in accounting, finance, operations, and organizational development and have engaged her services for several of my more complex clients.
I have found Bonnie to be a great mentor to employees, a problem solver, a focused leader in a complex environment, and an asset to any company. I would recommend Bonnie and Focused Management Services to any small business that is ready to move to the next level and build a stronger business foundation.
Gary J. Arnold
Arnold & Associates CPA, P.A.
Sarasota, FL