Are you a business owner ready to improve and grow your business?
You have achieved success but now you want more. Work with a Trusted Advisor!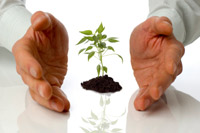 Growing a small business is not for the faint of heart. How many times have you wished you had someone to talk with who really understood your challenges?
Do you feel most days are an uphill battle?
When we feel it's an uphill battle, we may be avoiding decisions and missing opportunities. While sometimes difficult to measure, foregone opportunities can put a small business behind the eight ball.
Taking the step to bring an experienced financial and management executive to your table for a minimal number of hours a month can move a stuck company forward and change the future landscape. Personal mind set, frustration levels, and what you do with your time will change by leaps and bounds.
The approach to growing a business varies a great deal depending on the situation. The planned steps for growth depend on variables such as the industry, owner/management abilities, the current state of the company, and many other unique situations. Focused Management Services is hands on and works side by side with you to determine what is the best plan to meet your goals, challenges, and long-term desires.